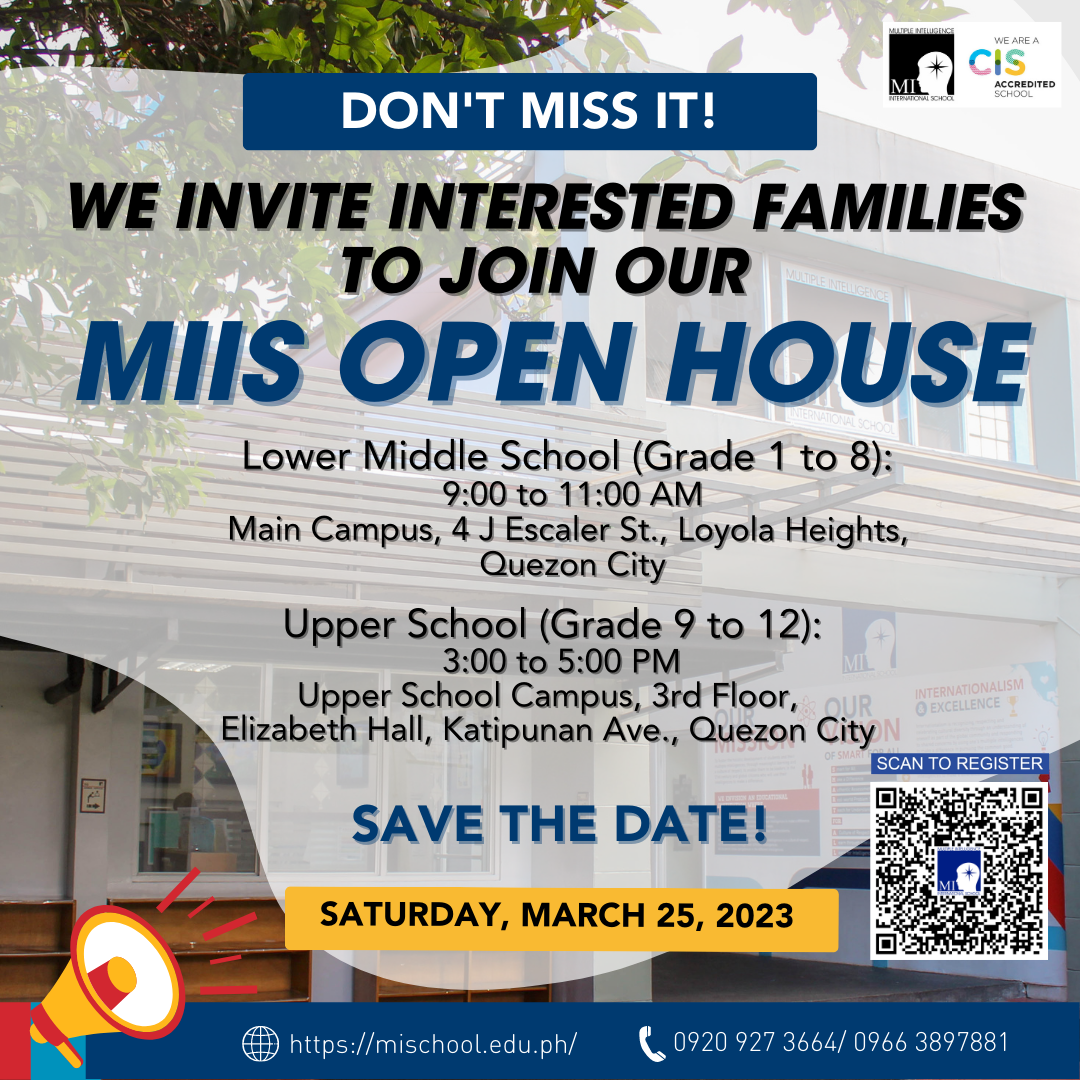 "Education is a family journey." 
Our children are the most important treasures we have as parents. Choosing the right school for your child is one of the most important decisions for a parent to make. It is for this reason that I am personally inviting you to learn more about our MI Family.  We believe in the African Proverb, "It takes a Village To Raise A Child". MIIS is the Second Home and the Safe Space for our MI Kids to discover their unique intelligences, be accepted for who they are, be nurtured by their teachers, and be given many opportunities to grow and find their true purpose. We invite you to get to know us and how we can help your child enjoy learning and grow in confidence in a caring community.
Learn about how education can be PERSONAL, PROGRESSIVE, and GLOBAL. We invite you to invest in an educational journey that is RELEVANT and RESPONSIVE to the changing times. As the 5th accredited school in the Philippines by the Council of International Schools (CIS), we open doors for our students to succeed in an increasingly borderless world. It is a gift we want more children to have.
We look forward to seeing you in our OPEN HOUSE and welcoming you into our MI FAMILY!
Teacher Joy
Dr. Mary Joy Canon-Abaquin
MIIS Founding Directress